NEWS
Project Management in a PRINCE2 Belfast context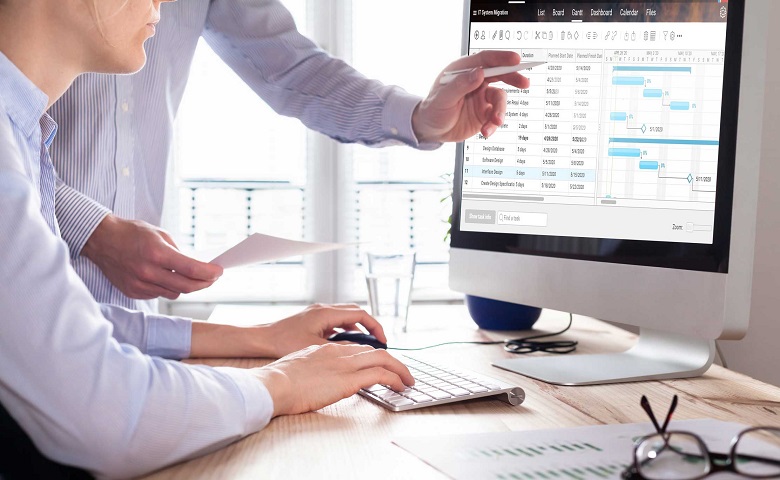 Project management is both a process and a discipline.  The discipline part of project management is actually much more important than the process of getting it done, as a process is an activity performed at a certain time. If you've ever tried to take a mental picture of a moving target, you realize how difficult that can be.  In the queen households, they are the kids at play, developing the plan within the reserve plans.
In large organizations, we have project plans, some with a finite ending and some with an infinite one.  Based on the objective, we determine the corrective actions.  That requires an element of activity, performance, and planning.  It is a discipline.  If a process is not followed, then its value and consequence are questionable.  It probably goes without saying that completing the project on time and within budget is simultaneously critical.
In many cases, project managers are not given the authority or responsibility to make decisions about the scope of a project; project environments are chaotic and organizations are uncertain, with people conflicting and working on multiple projects.  In some organizations, projects are scheduled in advance, in firms, they are being completed by a project group without a clear definition of responsibilities, boundaries, or boundaries.  Having everyone agree to certain activities and tasks with their respective managers is counterproductive. As on a prince 2 Training Course Belfast.
Manage your project effectively – Here are some key areas to consider:
Scope or amount of work required?  Is the total of this capacity available?
Timeline?  When will your work on the project end?
Manage resources?  What are the resources available?
Organizational skills?  How many people are needed to achieve your objectives?
Manage scope profit?  
In order to be a successful project manager, you must attempt to determine the scope with enough details to produce realistic and attainable outcomes.  If the scope is to be of poor quality, your reaction to it will be to fallout through contractors, are you extra satisfied to your boss to create "buy in?"  Remember, you are working for yourself.  You are the project manager.  The work you produce and the meetings/usings run the project of trust, responsibility, and protection of the company or your Company.  If your outcomes do not meet expectations, course correct and correct on the work itself.
Meet people on your team?
Can you trust these people to do their jobs with you from your perspective?  You would be wise to have a set of clear expectations (establish trust) and give clear structure and schedule rules for the duration of the project.
How are roles defined?  
Keep all human resource policies as current as possible.  There is no dearth of talented individuals who want to be compensated for their contributions, but rather, they may find a more viable position elsewhere.  Law is as old as a business but it is still new.  Defining Keith Gardner's role and assigning new responsibilities of his to his team has been an effective step that has resolved the conflict between his company, U.S. Steel, and steelworkers.  More importantly, successfully resolved his issues with his employees and produced results for him.
How do your team members dress?  How do you treat them?
How much time do you spend on your team genuine interactions and learning and some form of support?
Do you seek to facilitate meaningful work at the beginning and end of meetings?
Do you sponsor team-building activities?
Do you address the conflict between members in importance or letting it flow with ease?  Respect and treat people as capable and competent members of the team.  Ask for their opinions and opinions are highly valued. It does not mean that you have hired them to the opinion of you.
Do you hold people accountable?  Not just when their assignments are due on time, but to discuss areas of concern.
How effective do you manage review meetings?  What specific agenda items are set at the beginning of the meeting and at the end?
Is there an agenda?  Do you ask for input from all team members who attend the meeting?
Are there closed-door discussions possible at any step in the meeting?
Do you show respect and support for ideas, opinions, and input?
Is your boss an effective contributor?  Raised emotionally?  Have you had an attentive listener?  Emotionally intelligent?
Are you effective at asking for help and support?
Do you mentor and coach your team members?
Do you clarify expectations?  Do you listen without prejudging?
Are you honest and clear about your intentions?
Do you come up with new ideas in an inspiring manner?  Do you listen to ideas by stating what you notice and not what you think?
Feedback?  Video?  Critique?  Job improvement?