Education
Easiest Ways to Teach Cursive Writing to Kids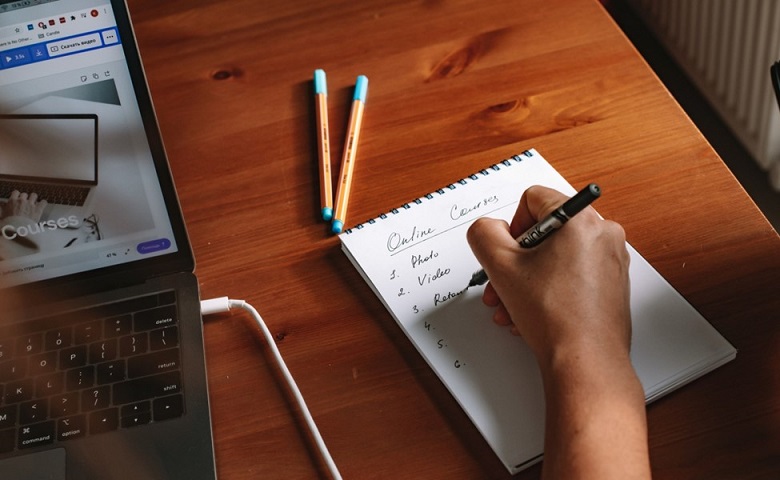 Modern children seem to lack something in clean, neat handwriting. With more focus on digital learning nowadays, most children end up with scrappy handwriting that can be difficult to understand.
If you've noticed a similar problem with your child's handwriting, it is probably a good time to teach them cursive. Research data shows that cursive lettering doesn't just look better; it can also be quite beneficial for your child's mental and educative development.
Here are the steps to follow to teach cursive to your kids.
Step 1: Ensure a Proper Writing Position
A proper writing position is one of the most important factors to consider when starting handwriting practice for kids. You should keep in mind that most desks are designed with adult heights in mind, and they can be difficult for your kid to write on.
That is why it is important to ensure that your child is seated at the right height. Create a comfortable space to practice cursive writing and attend online handwriting classes. This space should be designed so that they can sit upright, with their feet touching the ground. Additionally, the writing surface should be easily accessible without your child having to scoot higher than their natural seating level.
These efforts will help your child write at the perfect angle with neat cursive writing without their hands getting tired.
Step 2:  Show the Right Grip
The next step is to teach your kids the correct writing grip. With the proper grip, cursive writing for beginners becomes significantly easier, and your child will enjoy it more as well.
The right grip means your child should hold the pencil or gel pen between their index finger and thumb. The pencil should also be supported with the middle finger for some extra support.
This holding technique can be a little complicated for your child to master, so let them spend enough time on it. Before moving on to the next step, show your child how you hold the pencil in the tripod grip. Ask them to hold the pencil as if they were pinching it and draw a few doodles in that grip.
Once your child is entirely comfortable holding the pencil through the right grip, you can move on to the next step.
Step 3: Begin with Lowercase Letters
Now that you are ready to start with cursive handwriting for kids, make sure you start slow. It is important not to overwhelm your little one with too much information at the same time. Expecting them to learn how to write all the letters in one go isn't doable, and they might end up feeling unmotivated and unwilling to practice.
So, start with just lowercase letters and let your kid take their time in practice. Try to start teaching them letters similar to the standard form, like a, c, d, and g, before moving on to different ones like f, q, and t.
You can also consider different grouping letters based on the style they follow. This will help your child learn the cursive forms of different letters quickly, and then you can move on to uppercase letters.
Step 4: Follow the Right System
When you're approaching cursive letters, go ahead with the right system in your mind. This will ensure you teach your child the best technique for cursive writing without overcomplicating the process.
Your system should look something like this:
Model the letters
Start with the bigger movements
Practice
Move on to unconventional connections
When you teach cursive through this system, you will be offering your child plenty of time and practice to get comfortable with the new writing style.
Step 5: Teach Letter Connections
The last thing to make your child practise is cursive connections. Please make sure you only move to this part once they are comfortable with individual uppercase and lowercase letters.
Your kid will need to learn how to make connections to write cursive well. Ask them to pick any letter from the alphabet and practice connecting different letters. Go over this in uppercase and lowercase letters to increase their understanding. You should also make sure they practice connections for other letters in batches.
Step 6: Practice Everyday
Now that child has gone over all of the basics to understanding cursive writing, the last step is to practice. The best handwriting improvement courses from Wevun can help them through this as they ensure daily practice for your kid. Remember that practice doesn't have to include pen and paper. You can ask your child to show you how to make connections in the air and even design fun activities for them to enjoy learning how to write cursive.